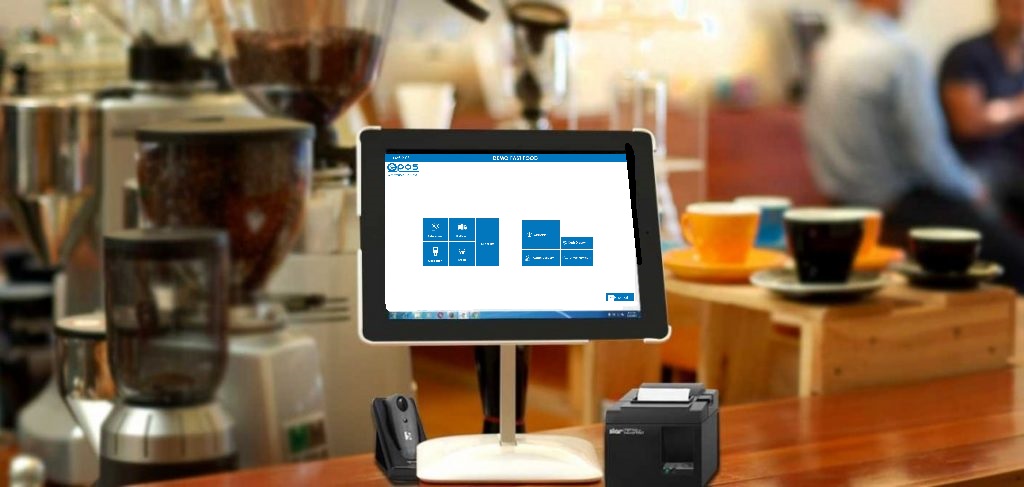 Save Time & Improve your sales
Speedy Interface and Quick Checkout
Easy to Use and Manage
Inventory Control
Quality Reporting
Easy to Setup and Configure Menu
Table Management and Reservations
Comprehensive Training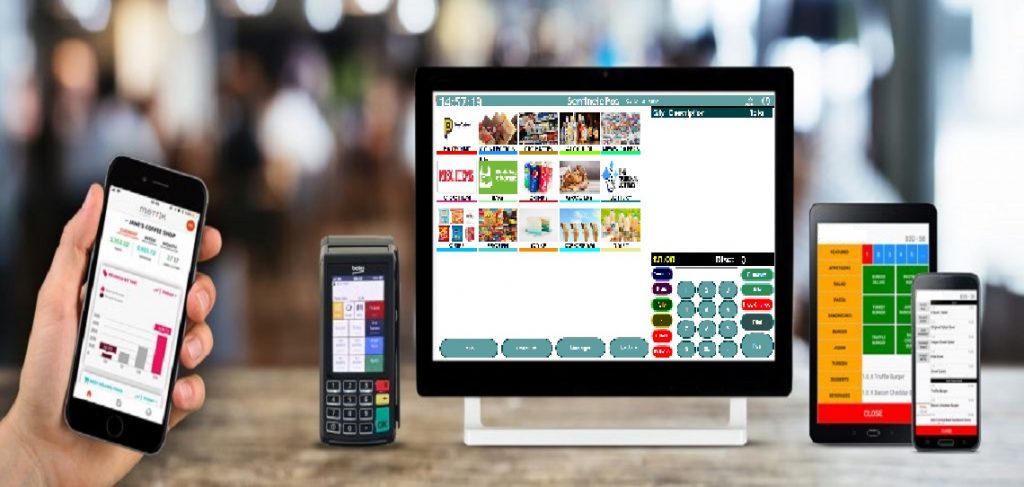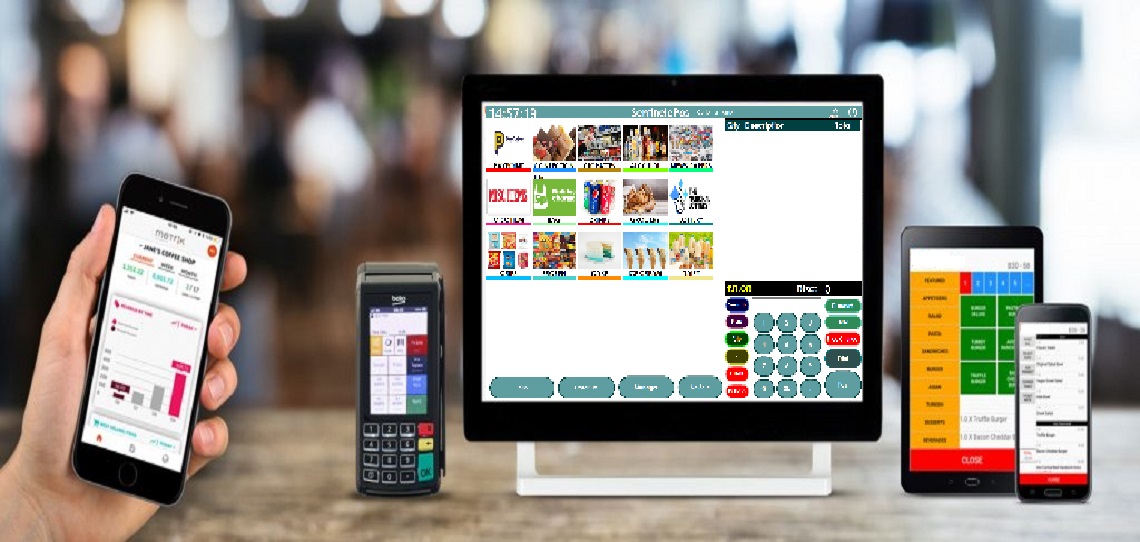 Control Your Business from One place.
Intuitive graphical table service order management
Handheld order to speed up table service
Telephone and online ordering management
Live table bookings with smart configurations
Kitchen display systems
Purchase ordering and supplier management
Stock control with first-in/first-out accuracy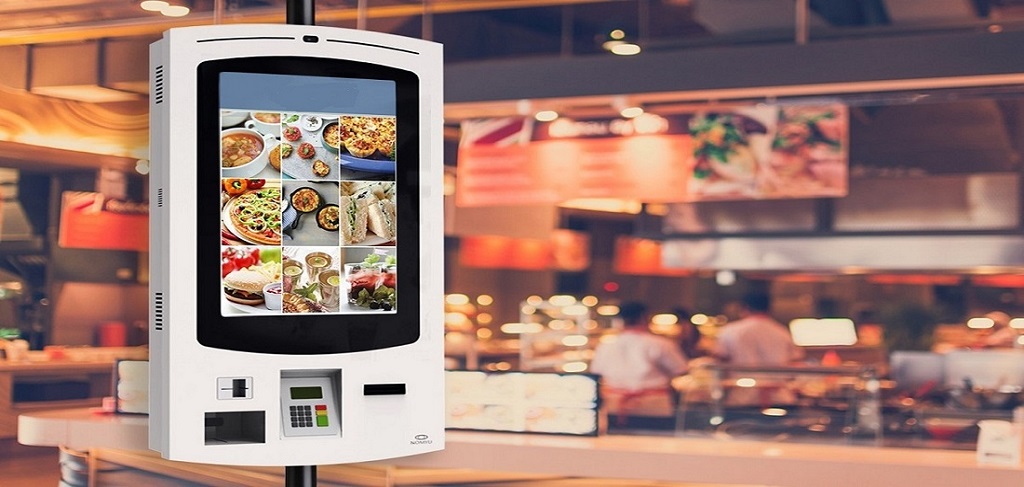 We have a wide range of Self-Service Kiosks & Digital Signage Displays available with 15.6″ to 55" touch screen,  packed with functionality and convenience in an appealing design. The Self-Service Kiosks can be integrated with a range of peripherals including barcode scanner, printer and much more allowing the Kiosk to be configured to meet your Requirments and enhance customer engagement.
Sentinel Epos for retail shops helps in the following ways 
Permit stock following over various outlets: 
Epos for retail shop frameworks let retailers track their stock over various stores in various areas. They can see the stock accessibility in every one of their stores. For instance, when they run unavailable in one of their stores, they can find it in their different stores. That implies, retail dealers can undoubtedly discover the accessibility of things that their clients search for in each store they own.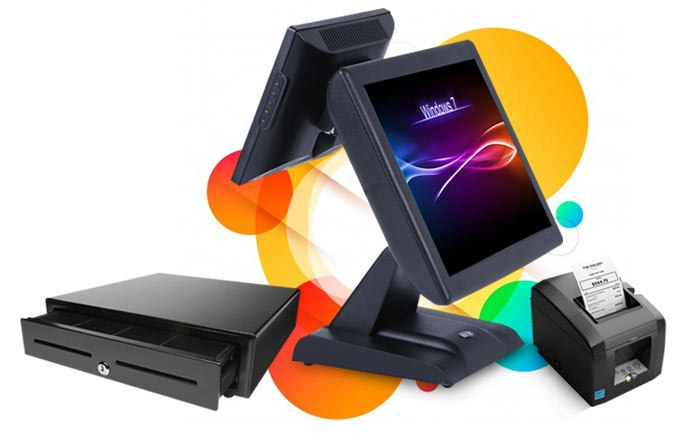 Improve client experience:
Through Sentinel Epos frameworks, retailers can give a better client experience. Shop representatives can discover items that their clients need in only a couple of moments. The frameworks even permit retailers to make self-administration booths for their clients, so they can look for things they need themselves.
Guarantee the security of client information: 
Client Visa data must be dealt with safely. Sentinel Epos frameworks guarantee all client information is put away appropriately and safely. All the information is spared in the Cloud, not in PC frameworks. In this way, Sentinel Epos frameworks dispense with the danger of information misfortune because of any infections or harmed frameworks.
Give total and exact marketing numbers: 
By executing a Sentinel Epos framework, you can produce total and exact marketing numbers. The reports created incorporate; the number of items sold, top-rated items, net revenues, and some more. Through the framework, you can limit human mistakes that typically happen when entering deals information, so the subsequent information is totally exact.
epos for takeaway
ePos for takeaway system that streamlines service, increases profits, and expands your customer base. For Takeaways and Restaurants, Sentinel Epos offer a complete solution. We Bring You the Perfect Point of Sale Solution to Run Your Business Smoothly, Restaurants and Takeaways.
Cafe ePos System
Sentinel ePos ePos system cafe features allow you to get an overview of your business at a glance or drill down into individual customers' orders. Your license includes access to all the POS software features, updates, and any support you need.
Epos system for convenience store
Epos system for convenience store include all the components you require to set up and operate your business, including receipt printer, barcode scanner, cash drawer, and EPoS application software are all included.
ePos In Hospitality
ePos system  Hospitality  software give hospitality operators the technology to drive efficiency and run a more prosperous business , ePoS systems are especially well suited to use in the hospitality industry and they have been extensively designed to meet the needs of specific uses in hospitality.
ePos restraurant
ePos for restraurant systems are a centralized system that helps restaurants provide effective customer service (such as quick payments, order management, and promotions) while also reducing time spent on activities (i.e. the system will alert the kitchen instantly of the order).
What Clients Says About Us
Was working with the developer Asif,
he sorted all the problems we had told him there were after using the system for a couple of days. He sorted it straight away and made the system so quick and easy for us that we can take a lot of orders without consuming as much time as writing it down.
Business Name
Shimla Restaurants Halifax
Professionalism,
 Quality,
 Responsiveness,
 Value
Brought epos system fantastic machine very easy to use .would recommend them to anyone … 5 star rating thank you so much for all the support and training.
Business Name
Seek & Find

Steve lees

Excellent Epos & Support
Since we started using the system we have received a prompt and helpful response to any problems we have had. Mind you the largest amount of problems was just a learning curve for employees. The system works well and I would not hesitate to advise other retailers to give it a go. Really easy and fast system thanks again
Business Name
Georgie Porgy cafe