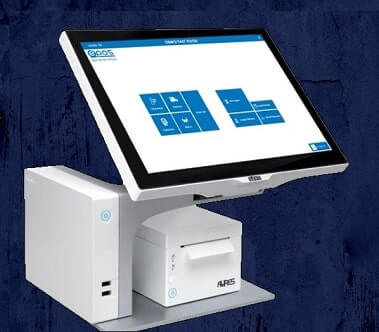 SENTINEL EPOS OFFER THE BEST AND PERFECT SOLUTION FOR TAKEWAY AND RESTAURANT
Our Epos or Pos System know and understand the pressure involved when running a busy takeaway outlet, especially in these competitive times.No one knows about our quick, secure, and reliable restaurant EPOS system, which authorizes orders to be received and delivered effortlessly and efficiently to achieve goals.
Restaurants and snack bars, EPOS system and epos software for takeaways offer you the perfect point-of-sale solution to run your business smoothly..
The takeaway EPOS system maximizes your profits and helps your business succeed with every order without charge!
Manage a restaurant or snack bar from one place
From orders during rush hour to ordering their drivers – they handled them all without any problems. Takeaway EPOS system easy-to-understand Epos solution founded on Fusion OS helps you run your entire business on one system.
Take online and offline orders.
Configuring and managing drivers
Manage an employee account with order information
Create coupons and send offers to your customers
Dine-in Features at your Fingertips
epos for takeaway offers you and your customers a number of features to help you plan and execute your dining experience.
Create tables, connect and share accounts
Customers can make table reservations through their website
Customers can order and pay at your table
Automation makes jobs more efficient and error-free
Automatically enter the new customer's address with only the zip code and door number.
Identify current customers with Caller ID.
Add the contact details of the current customers to the order
Save the customer's previous orders for easy cleanup

Secure Payment, Fast Checkout
Our epos system fully integrate the restaurant's ordering system into our payment gateway solution for seamless payments. Now you can even get paid on the go with the new Pay by Link feature.
Contactless, smooth payment
Multiple secure payment options
Take payments from anywhere
Easy Payment Process
Online ordering
epos for takeaway and restraurant Accept Orders, Online And Offline operates the latest technology to build a mobile-friendly, responsive arrangement system for your business (website and mobile app). It creates food ordering a seamless process for your clients.
Seamless POS integration
Delivery and collection options
SEO Optimization
Real-time order tracking
Selecting The Right Epos System For Takeaway and restaurant